Employment Services For Non-Residents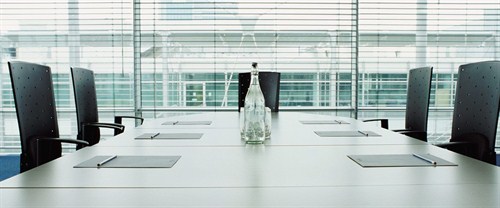 J&L Consulting provides comprehensive employment service package for businessmen, individuals and entrepreneurs that are going to come to Ukraine for the purpose of doing business and which are defined as non-residents. Our lawyers have almost 20 years of experience in Labor and Employment law and are known for high-quality service. Employment services for foreigners include consultations, collecting and submitting of documents and full legal support.
According to Ukrainian legislation, the employment of a foreign citizen on the territory of Ukraine is possible by receiving the permit for employment of a foreigner (work permit). Lawyers of J&L Consulting are constantly monitoring updates on the application process and can provide qualified assistance throughout the multi-level work permit obtaining process.
However, all the necessary actions concerning execution of documents for receiving the work permit are to be carried out by the employer. It means that the foreign citizen isn't obliged to be present personally while submitting the documents but has to provide a lawyer acting on behalf of the employer with copy of passport and photo. J&L Consulting specialists prepare all other necessary documents. For example, an important element for obtaining a positive decision from the Employment Center on the issuance of a work permit is a properly drafted employment agreement (contract). Experience shows that our lawyers know all the nuances of proper and high-quality preparation of documents for a quick work permit obtaining.
So together with other concerns while incorporating a company in Ukraine you as a foreign business owner should consider obtaining a work permit if you plan to employ a foreigner in a company in Ukraine.
Our experts in Employment law can make your tasks easier by providing a full range of legal advice and support on the following matters:
Permission to work (work permit) in Ukraine – obtaining and extension, as it is issued for up to three years;

Residence permit in Ukraine – temporary or permanent permits

Registration of a foreigner in Ukraine – getting a residential address

Registration of Individual Entrepreneurs (FOP, PE)

Personal bank account opening in Ukraine

Tax ID Obtaining for a foreign citizen

Registration of Foreign Representative Office

Appointment / change of CEO or General Manager of a company – for example, if the founders want a foreigner to become the director of a Ukrainian LLC
Without a work permit a foreigner cannot immediately become a director of a newly created LLC in Ukraine, so clients of J&L Consulting usually take advantage of using Interim Management service. This is a temporary solution, which enables a smooth incorporation of a company in Ukraine.
As of today J&L Consulting has been acting as a reliable adviser in all matters in the field of migration, Employment and Labor law for more than 300 small, medium-sized and large enterprises as well as for individual non-residents in matters related to residence and employment.
We are ready to become your reliable partner in the related matters on the territory of Ukrainian labor of hired employees of foreigners.