News
J&L Consulting is moving!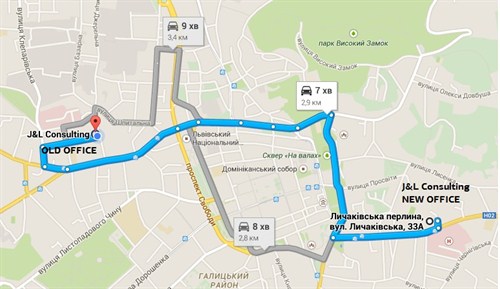 Please be informed that on March 6th and 9th, J&L Consulting' office will be closed due to the MOVE to the new office.
We're happy to announce that since March 10th, 2015 J&L Consulting will be glad to see their clients in their new, modern office, located on:
Lviv 79008
33A, Lychakivska street
2nd floor (entrance from the right side of the building)
Telephone numbers and emails remain the same.